PPGI & PPGL are two different types of Pre-Painted Coils, the former is referred to as Pre-Painted Galvanized Iron treated and the later termed Pre-Painted Galvanized Aluminum ( Also know as Galvalume or Aluzinc) treated. These Coils are predominantly used in the building industry where they are utilized for Cladding, Roofing Sheets , Roofing Sheet Accessories.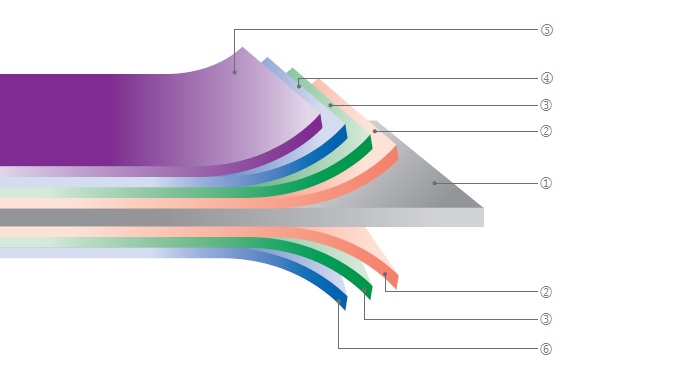 Essentially the composition of both PPGI / PPGL can be described as follows : 1) sheets start off with a metal Base Layer which is cold rolled steel , 2) this is then coated with a treatment layer of Galvanized Iron ( usually Hot dipped in Zinc Bath) or in the case of PPGL, in a Galvalume mixture, 3)A per-treatment layer (chromate) is sprayed on o the treatment layer, 4) which is topped up by a primer coat , 5) The top of the sheet is then coated with a Colored coating, 6) the Bottom is covered with an Epoxy layer.
PPGI / PPGL are Coils are available in a wide range of RAL colours such as wine Red, Cottage Green , Traffic Blue , Nut Brown, Grey Blue etc, however some custom colors have minimum quantity requirements.